Post-Traumatic Stress Disorder and COVID-19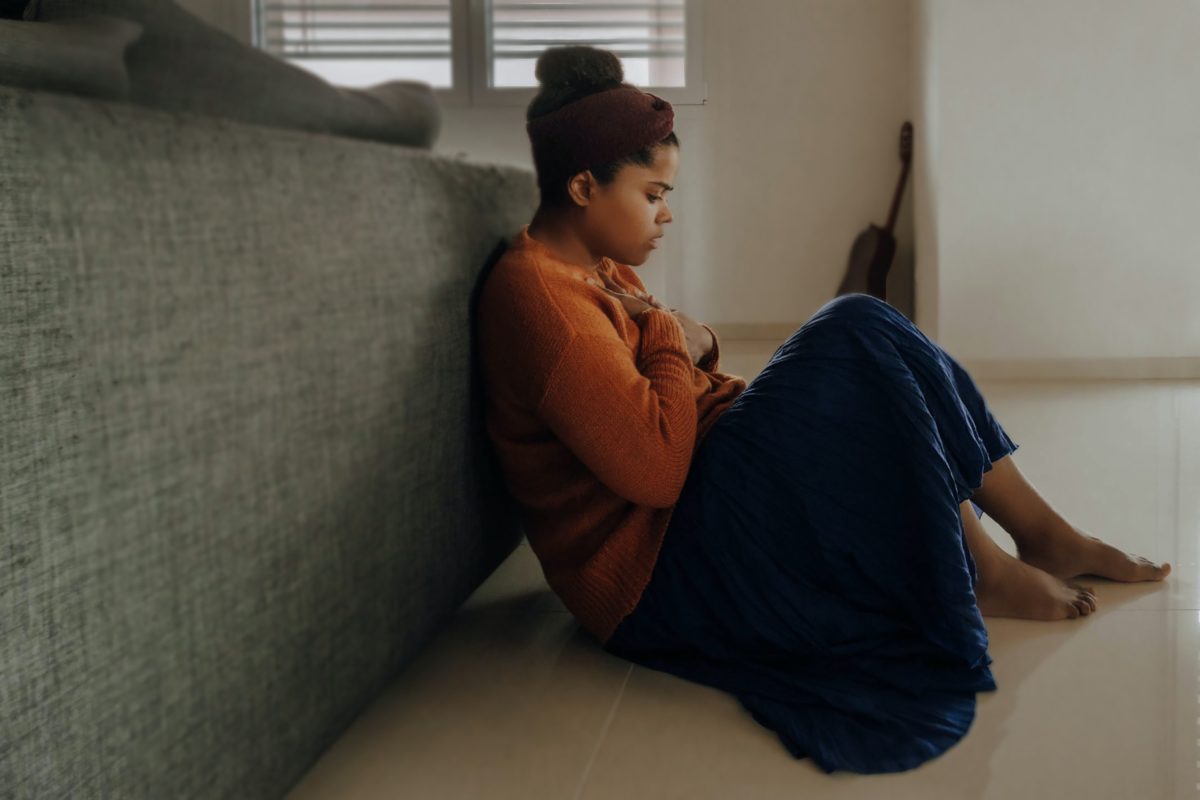 Post-Traumatic Stress Disorder and COVID-19
The effects of a global pandemic are still being uncovered as the COVID-19 crisis and emerging delta variants have introduced prolonged stress and fear into our daily lives.

---
Understanding the link between mental health and COVID-19 is an essential area of study, as many psychiatric conditions go undiagnosed under normal circumstances. For example, Post-Traumatic Stress Disorder, an illness often associated with physical violence or wartime experiences, can also be a reaction to the widespread trauma experienced during the pandemic.
Mental and physiological stress responses can emerge during the challenges of a diagnosis, a loved one's illness or passing, or simply through intense fear and threat of these events. Additionally, PTSD is far more common in individuals whose psychological trauma disrupts their daily functioning for more than 30 days.
Healthcare workers who have been in close contact with the virus, have observed casualties, and/or felt the pains of medical equipment shortages are at greater risk, as are patients who experienced isolation during recovery. A study in China found that 96.2 percent of patients who were discharged from quarantine facilities experienced symptoms of PTSD. Another recent article linked prolonged treatment in the ICU, particularly among those who endured intubation, with some of the highest rates of PTSD.
As with many conditions, early detection improves patient outcomes and longevity of recovery. Signs and symptoms of PTSD include:
Hypervigilance – irritability, trouble sleeping, and difficulty with concentration
Avoidance – detachment from people, places, and previously enjoyed pastimes
Negativity – shame, guilt, anger, and fear
Intrusion – flashbacks, memories, nightmares, and fixation on the traumatic events
Appropriate assessment and diagnosis of any psychiatric disorder is a significant challenge due to the relatively invisible nature of such conditions. Implications for untreated PTSD include decades-long suffering with worsening symptoms as time passes. In addition, it can result in substantial disruption to work or social environments and ultimately loss of relationships and employment.
As with other anxiety disorders, the physiological response to trauma and recurrent stress associated with it impacts the autonomic nervous system. Particularly, the body's "fight, flight or freeze" instincts are triggered, causing adrenaline to prioritize defense systems in the body over the parasympathetic "rest and digest" systems. This overextension of the emergent hormones and suppression of critical ongoing functions can cause long-term problems with digestion, problem-solving, and sleep, among other things.
Due to the variance in conditions based on the patient, type of trauma, and extent of exposure, a combination of diagnoses and treatments may be necessary for effective recovery. Treatments for PTSD include:
Psychotherapy – emotional processing of the trauma through a variety of cognitive approaches by licensed practitioners.
Medication – individual or combined psychiatric medications to address symptoms and processing overextension or limitations.
Experimental Methods – utilization of technology as a means of reprocessing or intervention. Current trends include the use of Virtual Reality, Hyperbaric Oxygen Chambers, and Eye-Movement Desensitization and Reprogramming programs.
As the pandemic approaches the two-year mark, it is essential to recognize its strain on existing mental health conditions and the likelihood of that strain continuing. Healthy coping strategies such as regular self-care, meaningful activities and connections, and proper diagnoses and care can help to improve functioning and quality of life overall. In addition, addressing psychiatric barriers and concerns as they arise could prevent future or worsening trauma as the pressures of the pandemic persist.
To learn more about PTSD in a post COVID world, please join our webinar on October 21. Dr. Robert Ericksen will be providing comprehensive information on the psychophysiology of PTSD, symptoms, diagnosis, and treatment methods. We will be sharing the link via social media soon.