MedlogixU offers free educational seminars that focus on cutting-edge topics relevant to Workers' Compensation, Automobile and Group Health claims and provides an interactive forum between the Claim Professionals Nurses and Providers who are involved in the medical claims management process.  Featured speakers include highly-esteemed clinical and claim professionals who are expert in their field.  Credits are available.
For more information please contact Missy Pudimott at (800) 293-9795 or missy.pudimott@medlogix.com
Register online or download a presentation by clicking on the event below.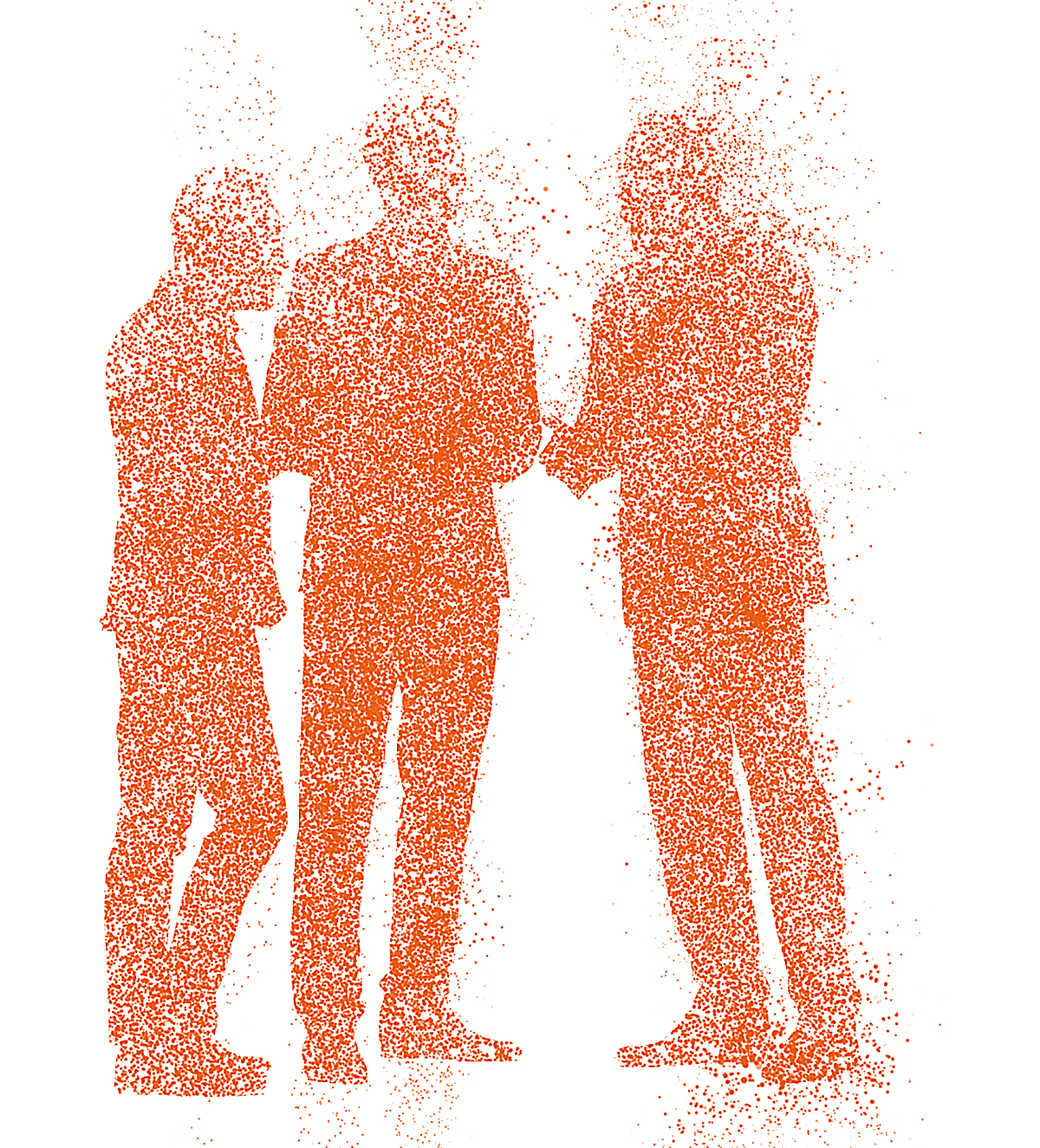 Date
Time
Title
Presenter
Location
November 02, 2023
Thursday
10:00am - 11:00am
Physical Therapy Tips for Working at Home: Stretching, Posture, and Workstation Ergonomics
Dr. Ashley Catapano, DPT, CCI, CEAS I, II, CIRS, FCE
presentation file
September 20, 2023
Wednesday
10:00am - 11:00am
Co-morbidities Impacting Outcomes
Lori Lucas, PT, DPT
presentation file
July 19, 2023
Wednesday
12:00pm - 1:00pm
Neurological Manifestation of Psychological Symptoms: TBI and Non- Epileptical Seizures
Erica Devery MSW, LSW, CBIST, CCTP
presentation file
June 12, 2023
Monday
10:30am - 11:30am
The Aging Work Force and the Injured Worker
Richard Nachwalter, M.D.
presentation file
May 10, 2023
Wednesday
10:00am
Physical Therapy Management for the Post Concussive Worker
Dr. Ashley Catapano, DPT, CCI, CEAS I, II, CIRS, FCE
presentation file
April 25, 2023
Tuesday
12:00pm - 1:00pm
Functional Capacity Evaluation
Thomas Xenakis PT, DPT
Webinar
April 05, 2023
Wednesday
2:00pm - 3:00pm
Orthopedic Injuries of the Upper Extremity
Todd M. Lipschultz, MD
Webinar
March 08, 2023
Wednesday
12:00pm - 1:30pm
Neuro-Covid and The Neuropsychology Evaluation
Mary Ann Kezmarsky Ph.D President & Chief Clinical Officer WCPN LLC
Webinar
February 14, 2023
Tuesday
12:00pm - 1:00pm
Post COVID Rehabilitation
Anthony Costanzo, PT, DPT
Webinar
December 14, 2022
Wednesday
12:00pm - 1:00pm
A Physician's Overview of Treatment for Hand, Wrist & Upper Extremity Injuries
Steven B. Shamash, DO, FAOAO
Webinar
October 19, 2022
Wednesday
12:00pm - 1:00pm
A Physician's Overview of Treatment Options for Injuries of Neck and Spine
Ryan T. Cassilly, M.D.
Webinar
September 29, 2022
Thursday
1:00pm - 2:00pm
Intro to Hand Therapy
Peter Gaitens, MS OTR/L, CHT
Webinar
September 15, 2022
Thursday
11:30am - 12:30am
Overview of Treatment for Foot, Ankle & Lower Extremity Injuries
Seth R. Queler, M.D.
Webinar
June 22, 2022
Wednesday
11:00am - 12:00pm
The history of opioids- Then to now and what is next
Scott Phillips
Webinar
June 08, 2022
Wednesday
12:00pm - 1:00pm
POST Concussion Treatment Methods
George Dudo DPT
Webinar
May 11, 2022
Wednesday
1:00pm - 2:00pm
Vestibular & Balance Rehabilitation
Jennifer Skrapits, PT
1 : Medlogix: Hamilton Office
April 29, 2022
Friday
10:00am - 11:00am
Manipulative Therapy & MRI: Chiropractic Management of Extremity Injuries
Dr. Ronald Parente, DC, MS
Webinar
March 31, 2022
Thursday
2:00pm - 3:00pm
Decoding Functional Capacity Evaluation Reporting: How, What, & Why (?)
Jason Melnyk, OTR/L, MS, CEAS II
Webinar
December 15, 2021
Wednesday
Wound Care 101
Heather Trumm BSN, RN, CWON
Webinar
July 13, 2021
Tuesday
12:00pm - 1:00pm
A Physician's Overview of Treatment for Related Hand, Wrist & Upper Extremity Injuries
Steven B. Shamash, D.O.
Webinar
June 22, 2021
Tuesday
2:00pm - 3:00pm
Post Concussive Syndrome
Jared Burch, PT, DPT, AIB-VAM
Webinar
May 20, 2021
Thursday
10:00am - 11:00am
Injuries, Obligations, Trends and Outcomes in the Workers' Compensation Patient
Carl P Giordano, MD
Webinar
April 22, 2021
Thursday
11:00am - 12:00pm
Age of Injury
Hayley Tidwell, BSN, RN, CCM
Webinar
March 02, 2021
Tuesday
9:00am - 10:00am
Surgical Treatment Options and Rationale in the Treatment of Spine Injuries
Charles A. Gatto, MD
Webinar
February 24, 2021
Wednesday
1:00pm - 2:00pm
Kessler Rehabilitation Center: COVID-19 Recovery and Reconditioning Program
Kristy Borrows, PT, DPT Recovery and Reconditioning Champion & Neuro SIG co -lead
Webinar
February 19, 2020
Wednesday
2:30pm - 3:30pm
Hand Wrist and Upper Extremity
Kenneth D. Montgomery, M.D.
Medlogix: Hamilton Office
December 11, 2019
Wednesday
10:00am - 11:00am
Treatment that Stands up for Cervical Myelopathy, Radiculopathy, and Herniated Discs
SCOTT MEYER, MD
Medlogix: Hamilton Office
November 06, 2019
Wednesday
10:00am - 11:00am
The Advantages of an Upright MRI Study
Armand Bucci
1 : Medlogix: Hamilton Office
October 03, 2019
Thursday
10:00am - 11:00am
Injuries, Obligations, Trends and Outcomes The Workers Compensation Patient
Carl P. Giordano, MD
1 : Medlogix: Hamilton Office
September 25, 2019
Wednesday
9:00am - 10:00am
Acute Spinal Cord Injury- Diagnosis, Management, and Future Directions
Pinakin R. Jethwa, MD, FAANS
Medlogix: Hamilton Office
August 15, 2019
Thursday
2:00pm - 3:00pm
Foot/Ankle Injuries in the Workplace
JUSTIN J. FLEMING, DPM, FACFAS
1 : Medlogix: Hamilton Office
June 12, 2019
Wednesday
9:30am - 10:30am
Medical Marijuana and Chronic Pain
Scott Phillips, Pharm.D.
1 : Medlogix: Hamilton Office
May 22, 2019
Wednesday
1:00pm - 2:00pm
Pain Medicine and the Workers Compensation Patient
Pavli Demian, DO
Medlogix: Hamilton Office
April 29, 2019
Monday
2:00pm - 3:00pm
Care of the Spine Patient: A Multi-Disciplinary Approach
Alexis Drennen, PA-C, MS
Medlogix: Hamilton Office
March 13, 2019
Wednesday
11:00am - 12:00pm
Back Injuries from Sprain to Fusion with Age of Injury
Michelle Despres, PT, CEAS II,
Medlogix: Hamilton Office
February 20, 2019
Wednesday
10:00am - 11:00am
Knee Injuries: Trends and Advances Patellar Tendon/ Elbow and Regenerative Medicine
Dr. Ferheen Shamim and Dr. William Sayde - The Orthopedic Institute of NJ
Medlogix: Hamilton Office
January 16, 2019
Wednesday
12:00pm - 1:00pm
Neuropsychological Assessment: What you need to know
Carl E. Bradford, Ph.D., ABN, CBIS Neuropsychologist
1 : Medlogix: Hamilton Office
November 06, 2018
Tuesday
12:30pm - 1:30pm
SHOULDER ARTHROPLASTY
NICHOLAS A. JARMON, MD, Orthopedic Institute of Central Jersey
Medlogix: Hamilton Office
October 25, 2018
Thursday
9:30am - 10:30am
Diagnosis and Treatment of Common Musculoskeletal Injuries
Jeff Pavell, DO, Phil Tasca, MD, and Shan Babeendran, DO
1 : Medlogix: Hamilton Office
September 19, 2018
Wednesday
9:00am
POST TRAUMATIC STRESS DISORDER (PTSD) in Auto/WC
Dr. Robert Ericksen, Ph.D., Clinical Psychologist Medical Director, Medlogix
1 : Medlogix: Hamilton Office
July 17, 2018
Tuesday
12:30pm - 1:30pm
High Energy MVA and Work Related Foot and Ankle Injuries
Shane Hollawell, DPM, FACFAS
Medlogix: Hamilton Office
May 09, 2018
Wednesday
Current Trends in Interventional Pain Management & New Opioid Laws
Eric D. Freeman, DO, FAAPMR, FIPP
Medlogix: Hamilton Office
April 04, 2018
Wednesday
9:00am
Failed Back Syndrome: Definition, Treatment and Avoidance
Dr. Charles Gatto, MD
February 28, 2018
Wednesday
10:00am
Medical Marijuana
Robert Hall, MD- Optum
Medlogix: Hamilton Office
January 08, 2018
Monday
10:00am
The Role of Surgery for Lower Back Pain
Dr. David I. Kaye, MD
Medlogix: Hamilton Office
December 13, 2017
Wednesday
Reverse Total Shoulder Arthroplasty
Dr. James Monica
Medlogix: Hamilton Office
October 18, 2017
Wednesday
11:00am
Basics of The Lumbar Spine
Ben Salari, D.O., M.S.
Medlogix: Hamilton Office
September 27, 2017
Wednesday
9:00am
Complex Regional Pain Syndrome/RSD
Youssef Josephson , M.D.
Medlogix: Hamilton Office
July 18, 2017
Tuesday
12:00pm
Vestibular System and Rehabilitation
Justin T Vanderhoof PT, DPT
Medlogix: Hamilton Office
June 14, 2017
Wednesday
9:00am
What is an EMG Anyway?…Nerves and how to Test Them
Madhuri A. Dholakai, MD
Medlogix: Hamilton Office
May 11, 2017
Thursday
10:00am
Physical Therapy & Workers Compensation
H. Scott Birchmeier, MPT
Medlogix: Hamilton Office
April 20, 2017
Thursday
10:00am
Concussion & TBI: From A-Z
Brian Carpenter, Clinical Director
Medlogix: Hamilton Office
March 08, 2017
Wednesday
9:00am
Opioid Analgesics Management and Addiction
Brian Carpenter, Clinical Director
Medlogix: Hamilton Office
February 24, 2017
Friday
12:00am
Management in Occupational Orthopedics
Toby B. Husserl, MD
Medlogix: Hamilton Office
January 25, 2017
Wednesday
9:00am
Orthotic Overview
Jennifer Gattone, BOCO
Medlogix: Hamilton Office
December 14, 2016
Wednesday
9:00am
Pressure Ulcer Management: STOP Pressure Injuries. How Do I Help?
Karen A. Lerner, RN, MSN, ATP, CWS
Medlogix: Hamilton Office
November 11, 2016
Friday
1:00pm
TMJ DENTAL AND MAXILLOFACIAL INJURIES DEGREES OF TRAUMA
Philip R. Geron, D.M.D.
Medlogix: Hamilton Office
October 11, 2016
Tuesday
11:00am
Orthopaedic Basics Rotator Cuff Causality Analysis
Adam D. Bernstein, MD
Medlogix: Hamilton Office
September 26, 2016
Monday
9:00am
Pain Management from diagnosis to treatment
Meenal Patil M.D.
Medlogix: Hamilton Office
June 08, 2016
Wednesday
9:00am
The Spectrum of TBI: From Mild to Severe
Kelly Kollias, Psy.D.
Medlogix: Hamilton Office
May 11, 2016
Wednesday
9:00am
Cervical Spine & Shoulder Injuries
Barrett I Woods M.D. and Sommer Hammoud, MD
Medlogix: Hamilton Office
April 21, 2016
Thursday
9:00am
POST TRAUMATIC STRESS DISORDER (PTSD) in Auto/WC
Robert Ericksen, Ph.D.
Medlogix: Hamilton Office
March 23, 2016
Wednesday
9:00am
Treatment of Occupational RTC Pathology – Pearls, Pitfalls and Personal Observations
ANTHONY V. PETROSINI, MDD
Medlogix: Hamilton Office
February 03, 2016
Wednesday
11:00am
Evaluation and Management of Work-Related Spinal Injuries
Arash Emami, MD
Medlogix: Hamilton Office
January 14, 2016
Thursday
9:00am
Percutaneous Electrical Nerve Stimulation
William P Anthony, MD
Medlogix: Hamilton Office
November 17, 2015
Tuesday
10:00am
Setting the Stage for Optimal Recovery after Brain Injury
THEODORA POTTER
Medlogix: Hamilton Office
October 09, 2015
Friday
9:00am
Controversies in Orthopedic Care
TOBY B. HUSSERL, MD
Medlogix: Hamilton Office
September 09, 2015
Wednesday
9:00am
Rapid Recovery for Hip Replacements
Fabio Orozco, MD
Medlogix: Hamilton Office
July 14, 2015
Tuesday
11:00am
REHABILITATION TIMELINES AFTER INJURY
Michael Evangelist, MS, PT
Medlogix: Hamilton Office
June 10, 2015
Wednesday
9:00am
Post-Traumatic Stress Disorder (PTSD) and TBI
Karen N. Lindgren, Ph.D.
Medlogix: Hamilton Office
May 13, 2015
Wednesday
11:00am
East Meets West The Science of Acupuncture
Dr. Brian Chang, D.Ac., L.Ac.
Medlogix: Hamilton Office
April 15, 2015
Wednesday
10:00am - 11:00am
Compounding Understanding of Compounds and Management Strategies
Brian Carpenter, R.Ph
Medlogix: Hamilton Office
March 11, 2015
Wednesday
9:00am - 10:00am
Rehabilitation for Amputee's
Heather Monaco PT
Medlogix: Hamilton Office
February 25, 2015
Wednesday
9:00am - 10:00am
Cervical Spine Pathology and Work Related Injuries
Orin K. Atlas, MD
Medlogix: Hamilton Office
February 13, 2015
Friday
11:00am - 12:00pm
Interventional Pain Management
Prashant Patel M.D.
Medlogix: Hamilton Office
November 24, 2014
Monday
9:00am - 10:00am
Cervical Spine Pathology and Work Related Injuries
Orin K. Atlas, MD
Medlogix: Hamilton Office
October 07, 2014
Tuesday
9:00am - 10:00am
Algorithm for the Work-Up of Shoulder Pain in the WC Patient
Luke Austin, MD
Medlogix: Hamilton Office
September 10, 2014
Wednesday
9:00am - 10:00am
Orthopaedic Institute of Central Jersey
SHANE M. HOLLAWELL, DPM
Medlogix: Hamilton Office
July 23, 2014
Wednesday
9:00am - 10:00am
Cognitive rehabilitation: a functional approach to return to work
Betty Collins, CRRN, CBIS, CRP Case Manager, Judi Weinberger, M. Ed., LRC, CBIST,CRP Case Manager, Katrina Seigerman, MS, CRC, CBIS, LAC, Certified Rehabilitation Counseling Specialist
Medlogix: Hamilton Office
June 11, 2014
Wednesday
9:00am - 10:00am
RSD (Complex Regional Pain Syndrome)
Adam Sackstein, M.D.
Medlogix: Hamilton Office
March 12, 2014
Wednesday
9:00am - 10:00am
The Dizzy Patient
Joseph Caccavo, MPT
Medlogix: Hamilton Office
February 18, 2014
Tuesday
9:00am - 10:00am
Biofeedback: New Coding Trends for 2014 Understanding the clinical applications of biofeedback and addressing appropriate coding
Ronald Parente, DC, and Robert A Ericksen, Ph.D.
Medlogix: Hamilton Office
January 15, 2014
Wednesday
9:00am - 10:00am
Current Concepts: Knee Anatomy and Injuries
John Vitolo, MD
Medlogix: Hamilton Office
December 11, 2013
Wednesday
9:00am - 10:00am
Getting to Outcomes: Keys to Measuring Outcomes in Traumatic Brain Injury
Nina Geier, M.S., M.P.T., CBIS
Medlogix: Hamilton Office
October 23, 2013
Wednesday
9:00am - 10:00am
Upper Extremity Fellowship training and injuries in the workplace
ALAN D. CARR, D. 0., FAAA
Medlogix: Hamilton Office
September 19, 2013
Thursday
9:00am - 10:00am
When does Pain Management become Palliative?
ALAN D. CARR, D. 0., FAAA
Medlogix: Hamilton Office
May 15, 2013
Wednesday
9:00am - 10:00am
Surgical Spine Pathology- Diagnosis and Treatment Options
Orin K. Atlas, M.D., FAAOS
Medlogix: Hamilton Office
April 17, 2013
Wednesday
9:00am - 10:00am
Common Hand, Wrist and Elbow Injuries
Andrea L. Garcia, MSW, OTR/L
Medlogix: Hamilton Office
March 13, 2013
Wednesday
9:00am - 10:00am
Symptom Magnification and Malingering in the Workers' Comp Spine Patient
Charles A. Gatto, MD
Medlogix: Hamilton Office
March 01, 2013
Friday
ODS: The Most Powerful Claims Management Tool That You're Not Using
Craig Goldstein, Executive Vice President, Chief Operating Officer for Consolidated Services Group
ICNJ ODS Conference - The Hamilton Manor, Hamilton, NJ
February 13, 2013
Wednesday
9:00am - 10:30am
POST TRAUMATIC STRESS DISORDER (PTSD)
Robert A. Ericksen Ph.D. Medical Director in Behavioral Healthcare for Consolidated Services Group
Medlogix: Hamilton Office
December 12, 2012
Wednesday
9:00am - 10:30am
Spotlight on Pain, Partnering for Patient Care
Adam Sackstein, MD, The Pain Management Center
Medlogix: Hamilton Office
November 13, 2012
Tuesday
9:00am - 10:30am
Cutting Edge Technology in Functional Capacity and Ergonomic Issues
Monica Lynch, Bioengineer Kinematic Consultants, Inc., Point Pleasant, NJ
Medlogix: Hamilton Office
September 12, 2012
Wednesday
9:00am - 10:30am
Management of Burn Patients
Eileen Byrne, RN-C, BC, WCC, BA
Medlogix: Hamilton Office
August 17, 2012
Friday
11:00am
East Meets West The Science of Acupuncture
Dr. Brian Chang, D.Ac., L.Ac.
Medlogix: Hamilton Office
July 18, 2012
Wednesday
9:00am - 10:30am
The Ins, Outs, Tricks, Scams of Medical Transportation
Leonard G August
Medlogix: Hamilton Office
June 13, 2012
Wednesday
3:00pm - 4:30pm
Platelet Rich Injections
Matthew D. Pepe, M.D.
Medlogix: Hamilton Office
May 15, 2012
Tuesday
9:00am - 10:30am
Kinesiology Taping, An overview of the indications, contraindications and general utility with a discussion of coding issues
Ronald J. Parente, DC, CCIC
Medlogix: Hamilton Office
April 03, 2012
Tuesday
1:30pm - 3:00pm
Understandingthe Electrodiagnostic Testing (EMG/NCS)Procedure as well as Necessity, Coding and Quality
William P. Anthony, M.D.Chief Medical Officer, CSG
Medlogix: Hamilton Office
March 30, 2012
Friday
11:3-29 MEDICAL FEE SCHEDULE- WHAT ARE SOME OF THE KEY PROPOSED CHANGES
Craig Goldstein, EVP, Chief Operating Officer
Medlogix: Hamilton Office
March 14, 2012
Wednesday
9:00am - 10:30am
Balance and Vestibular Issues: A Workers' Compensation Perspective
John McKenzie, PT
Medlogix: Hamilton Office
October 19, 2011
Wednesday
9:00am - 10:30am
BRAIN INJURY and PSYCHIATRIC DISORDERS
George Carnevale, PHD
Medlogix: Hamilton Office
September 14, 2011
Wednesday
9:00am - 10:30am
Pain Management and Pain Medications for Low Back and Cervical Pain: A Physical Therapy Perspective
John McKenzie, PT
Medlogix: Hamilton Office
August 11, 2011
Thursday
9:00am - 10:30am
Lumbar Epidural Steroid Injections
Michael Mehnert, M.D.
Medlogix: Hamilton Office
June 08, 2011
Wednesday
9:00am - 10:30am
COGNITIVE-BEHAVIOR THERAPY (CBT) AND BIOFEEDBACK (BFT) TECHNIQUES IN STRESS/PAIN MANAGEMENT
Dr. Robert Ericksen, Ph.D.
Medlogix: Hamilton Office
May 18, 2011
Wednesday
9:00am - 10:30am
WC Injuries to the Lumbar Spine -Psychological effects of Injuries
Larry S. Rosenberg, MD, FAAOS
Medlogix: Hamilton Office
April 20, 2011
Wednesday
9:00am - 10:30am
Navigating the Difficulties of Neck and Back Injuries
Charles A. Gatto, MD
Medlogix: Hamilton Office
March 16, 2011
Wednesday
9:00am - 10:30am
Kinesiology Taping
Ronald J. Parente, DC, CCIC
Medlogix: Hamilton Office
February 23, 2011
Wednesday
9:00am - 10:30am
Diagnosis and Treatment of Injuries to Hand and Upper Quarter Shoulder to Hand
Todd Lipschultz, M.D.
Medlogix: Hamilton Office
December 15, 2010
Wednesday
9:00am - 10:30am
Motion Capture's Use in Case Management for Worker's Compensation
Gregory J. Mulford, M.D.
Medlogix: Hamilton Office
November 10, 2010
Wednesday
9:00am - 10:30am
Role of Electro Diagnostics
Charles Filippone, PT
Medlogix: Hamilton Office
October 20, 2010
Wednesday
9:00am - 10:30am
When Enough is Enough
George Carnevale, PHD
Medlogix: Hamilton Office
September 15, 2010
Wednesday
9:00am - 10:30am
ADVANCES IN PERIPHERAL NERVE SURGERY
ANDREW I. ELKWOOD, M.D.
Medlogix: Hamilton Office
July 27, 2010
Tuesday
10:00am - 12:00pm
Overview of PIP Medical Protocol Changes
Craig Goldstein, CSG's Chief Operating Officer, with guest speaker Cara Ianniello, Vice President, Network Operations CHN PPO
Medlogix: Hamilton Office
June 09, 2010
Wednesday
9:00am - 10:30am
ALCOHOLISM/SUBSTANCE ABUSE
Dr. Robert Ericksen, Ph.D.
Medlogix: Hamilton Office
June 02, 2010
Wednesday
10:00am - 11:30am
Diagnostic Imaging Techniques in the Evaluation of Back Pain
Andrew Howard Shaer, M.D.
CSG's Lansdale PA Corporate Office
May 20, 2010
Thursday
9:00am - 10:30am
Hand and Upper Extremity Injuries
Christopher Doumas, MD
Medlogix: Hamilton Office
March 24, 2010
Wednesday
9:00am - 10:30am
Optimizing Clinical Outcomes by Utilizing Augmented Tissue Mobilization
John McKenzie LPT, Heartland Rehabilitation Services
Medlogix: Hamilton Office
February 17, 2010
Wednesday
9:00am - 10:30am
Posttraumatic Stress Disorder (PTSD) and Mild TBI: Issues and Controversies
George J. Carnevale, Ph.D., Rehabilitation Specialists
Medlogix: Hamilton Office
December 16, 2009
Wednesday
9:00am - 10:30am
Management of Complex Wounds
Shane M. Hollawell, DPM, FACFAS
Medlogix: Hamilton Office
November 11, 2009
Wednesday
9:00am - 10:30am
Spinal Cord Injury Rehabilitation
Sean McCarthy MS, OTR, ATP, Advanced Clinical SpecialistKessler Institute for Rehabilitation
Medlogix: Hamilton Office
October 26, 2009
Monday
9:00am - 10:30am
Opioid Treatment for Chronic Non-Cancer Pain
Scott K. Epstein, MD Northeastern Rehabilitation Associates, PC
CSG's Lansdale PA Corporate Office
October 14, 2009
Wednesday
9:00am - 10:30am
Cervical Spine Pathology- Diagnosis and Treatment Options
Orin K. Atlas, M.D., Burlington County Orthopedic Surgeons (BCOS)
Cherry Hill, NJ Branch
September 17, 2009
Thursday
9:00am - 10:30am
Worker's Compensation Outcome Studies Evidence Based Treatment for Specific Diagnoses
Robert A. Ruffalo, PT, DC
Medlogix: Hamilton Office
August 12, 2009
Wednesday
9:00am - 10:30am
TBI- Traumatic Brain Injury
Sally Buonomo, RN Bayada Nurses
Cherry Hill, NJ Branch
July 28, 2009
Tuesday
9:00am - 10:30am
Role of Electro Diagnostics
Charles Filippone, PT.
Medlogix: Hamilton Office
July 15, 2009
Wednesday
9:00am - 10:30am
Cervical Spine Pathology- Diagnosis and Treatment Options
Orin K. Atlas, M.D., Burlington County Orthopedic Surgeons (BCOS)
Cherry Hill, NJ Branch
June 17, 2009
Wednesday
9:00-10:00 ASTYM 10:00-11:00 Ethics
Advanced Manual Therapy/Soft Tissue Dysfunction (ASTYM) and Ethics
John McKenzie LPT
Medlogix: Hamilton Office
May 20, 2009
Wednesday
9:00am - 10:00am
Spinal Fusion and Minimally Invasiveness Update
Dr. Kam Momi, M.D. Board-certified orthopedic surgeon, fellowship-trained in spine
Medlogix: Hamilton Office
April 22, 2009
Wednesday
9:00am
Chiropractic Treatment: An Overview of Appropriate Parameters for Motor Vehicle Collision Injuries
Dr. Ronald J. Parente, DC, CCIC, Chiropractic Medical Director CSG
Medlogix: Hamilton Office
March 23, 2009
Monday
9:00am - 10:30am
Post Concussive- Traumatic Brain Injury
Dr. Lucian P. Bednarz, M.D.
CSG Corporate Headquarters, Lansdale PA
December 12, 2000
Tuesday
9:00am - 10:30am
POST TRAUMATIC STRESS DISORDER (PTSD)
Robert A. Ericksen Ph.D. Medical Director in Behavioral Healthcare for Consolidated Services Group
Medlogix: Hamilton Office
December 04, 2000
Monday
9:00am - 10:00am
Cervical Spine Issues
Dr. John Tydings, M.D.
Medlogix: Hamilton Office
November 19, 2000
Sunday
9:00am - 10:00am
Spinal Injuries
Dr. Ramil Bhatnagar, M.D.
Medlogix: Hamilton Office
November 12, 2000
Sunday
9:00am - 10:00am
Hand and Upper Extremities – Lateral Epicondilitis
Dr. Christopher Doumas, MD
Cherry Hill, NJ Branch
October 24, 2000
Tuesday
9:00am - 10:30am
POST TRAUMATIC STRESS DISORDER (PTSD)
Robert A. Ericksen Ph.D. Medical Director in Behavioral Healthcare for Consolidated Services Group
Medlogix: Hamilton Office
October 10, 2000
Tuesday
Medical Perspective: Back Injuries and the Automobile Accident
Craig Goldstein, EPV/COO, CSG
Medlogix: Hamilton Office
January 23, 2000
Sunday
9:00am
Chiropractic Treatment: An Overview of Appropriate Parameters for Motor Vehicle Collision Injuries
Dr. Ronald J. Parente, DC, CCIC, Chiropractic Medical Director CSG
Medlogix: Hamilton Office