Why do you think national carriers choose Medlogix?
We have a demonstrated track record of delivering exceptional results, ROIs, and serving some of the most complex markets in the country. Our fully integrated MyMedlogix platform is unique because it provides a seamless, comprehensive suite of end-to-end cost containment and complex medical claim management solutions.
In addition, we employ a true partnership approach with our clients. We are not a one size fits all company. We're constantly optimizing and configuring our solution to help customers accomplish their goals and objectives. That approach results in long-lasting relationships that grow and expand over time.
How has your experience in New Jersey and the Northeast helped Medlogix serve national clients?
We cut our teeth in New Jersey, one of the country's most complex, highly regulated markets. To thrive in that environment, we developed effective services and solutions for managing complex medical claims. From there, it was a relatively seamless expansion into other complex markets, including Michigan, New York, Pennsylvania, and Florida. Demonstrating success in some of the most difficult markets across the country paved the way for our national expansion.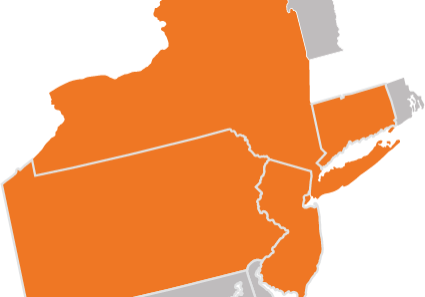 What problems or difficulties do claim managers have, and how does Medlogix help them?
The regulatory environment tends to be very challenging for carriers. We've created a dedicated, very experienced regulatory and compliance department. Their sole purpose is scanning the regulatory landscape to alert Medlogix staff and our customers of changes that impact them.
In addition, many companies face staffing challenges, high turnover rates, and a tight labor market. Our focus on process automation helps optimize our customers' efficiency from a back-office perspective.
How do you collaborate with customers?
A lot of customization goes into our services to support our customer's unique workflow and drive internal efficiency. In our experience, effective solutions come from extensive collaboration with our clients. We adapt to provide the level of service they need to achieve their goals and objectives. That collaboration is key for a long-term, highly effective customer relationship.
What are some of the innovations that are in progress at Medlogix?
We are very involved in business intelligence and predictive analytics. We're developing more opportunities to position us better to spot emerging trends while they're happening, not retrospectively. As these trends evolve, we can continue to adapt service offerings to be sensitive to changes in the industry.
Existing clients expanding with us
%
Our customer retention rate
%
What makes you proud of Medlogix?
I am proud of our brand reputation. Over the last two years we've averaged double digit growth and 85% of that growth is coming from  our existing clients expanding their relationship with us. Our customer retention rate is 99.6 percent, and we have long-lasting relationships. Our customers feel the level of commitment we have. They feel we want to do the right thing to help them succeed.
The culture of our organization is to do exactly what we promised to do for our customers. That is ingrained in every facet of the organization. We are focused on honoring our commitments and exceeding clients' expectations.