How Can Doctors Help Combat the Growing Opioid Crisis?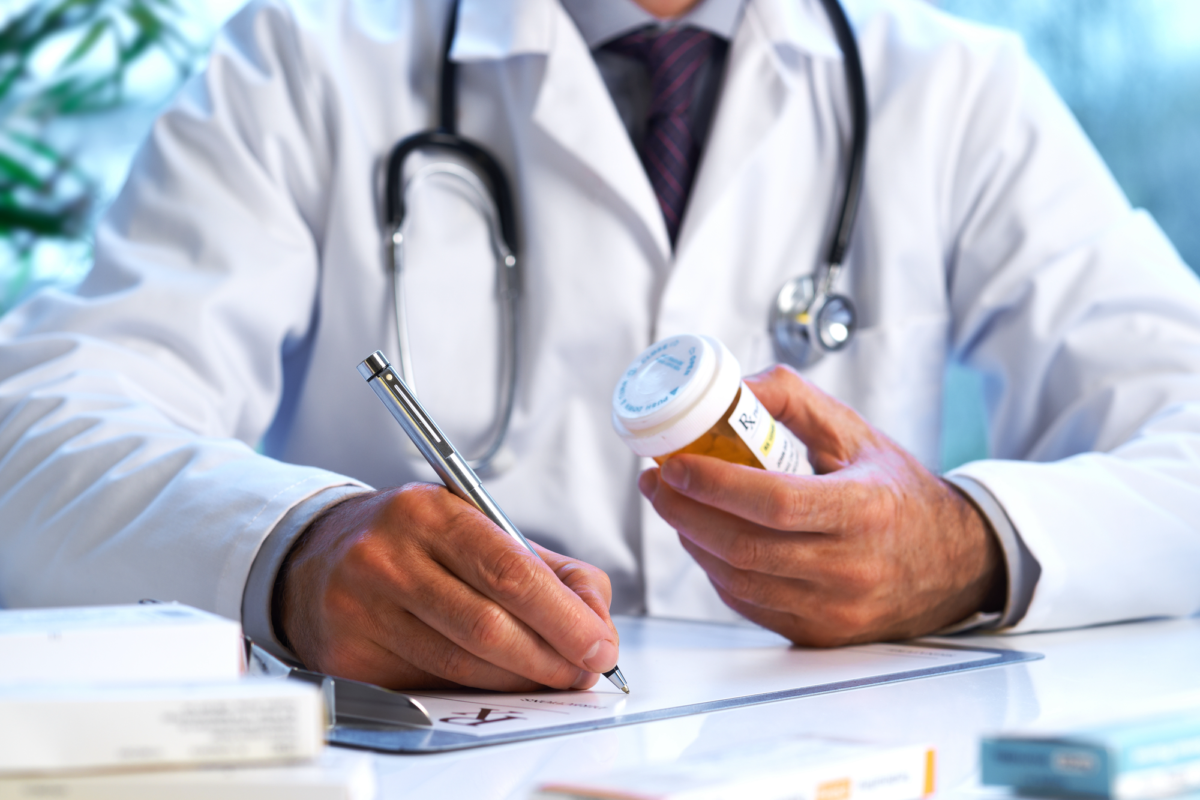 Overdose deaths related to prescription opioids increased from 3,442 in 1999 to 16,416 in 2020 – nearly a 500% increase in only 20 years. Misuse of these habit-forming substances is primarily due to over-prescription following surgery or other types of recovery.
Medlogix University hosted Scott Phillips, Optum Workers Comp and Auto, Clinical Pharmacist Liaison, who discussed the history and challenges of opioids in the United States. During the program, Then to Now and What is Next, he highlighted that opioids could kill nearly 500,000 Americans in the next decade.
"When I'm speaking to a group, I often ask the audience to raise their hands if they have ever been prescribed an opioid, and about 95% of people raise their hands," said Phillips. "Many have had dental or surgical procedures or were prescribed after breaking a bone. I then ask how many took them all, and many hands drop. So then comes the question: do you know what you did with the remaining pills?"
More than 60% of U.S. citizens have some form of leftover opioids in their homes. Phillips shared that most people are savers, meaning that if you pay for something, you are likely to keep things that have a perceived value, even if that substance is dangerous, in the wrong hands. Consequently, it's important to safely store all medication preferably, in a locked medicine cabinet or storage area, and to properly dispose of unused medications when you no longer need them.
Ultimately, more education and guidance are needed to adjust the frequency and potency of how these drugs are prescribed so patients and their families are better aware of the potential dangers.
Rise of Over-Prescription
Opioid prescriptions in the U.S. have more than doubled in the past two decades from 76 million in 1991 to 191 million in 2017. In 2012, before the DEA stepped in to moderate and educate doctors, pharmacists, and consumers, there was a peak of 255 million active opioid prescriptions in the U.S. That is enough opioids to medicate the average American for four hours a day for three weeks. 
During that period, Oxycontin or Hydrocodone, and other habit-forming substances were promoted by drug companies for all pain management. Unfortunately, this led to physicians over-prescribing these painkillers, often in combination with misinformation or simply a lack of education about the effects of misuse.
Between 8-12% of patients who take opioids ultimately develop a use disorder. The transition to prescription drugs for recreational use can be a gateway to cheaper and more dangerous drugs like heroine –80% of heroin users started on prescription drugs. 
Approach to Controls
During the MedlogixU presentation, Phillips detailed a holistic approach to tackling the opioid crisis, which includes:
Guidelines for prescription
Opioid prescribing limits
Medication formularies
Prescription tracking and record management
The 2016 CDC Guideline for Prescribing Opioids for Chronic Pain is physicians' most recent federal guideline. The document is being updated to include more direction regarding chronic pain and patient education regarding safe pain management. 
Additionally, the CDC offers training for prescribing physicians and regular webinars on the topic. The goal of these resources is to provide web-based, integrated education for healthcare providers to better understand the concerns with an opioid prescription.
Physicians and insurers are encouraged to use a prescription drug monitoring program (PDMP). A web-based database to track prescriptions for controlled substances can not only identify prescription misusers but could ultimately identify individuals at risk for overdose.
Alternatives to Pain Management
Pain management remains an important issue for patients across many conditions – whether recovering from a major injury or procedure or living with chronic pain. More research is being conducted on the efficacy of alternatives to opioids, including over-the-counter medications like Motrin, Tylenol, Aspirin, and non-drug therapies like:
Physical therapy
Ultrasound
Deep tissue massage
Acupuncture
Injections
Nerve Blocks
Surgery is sometimes an option to correct abnormalities such as nerve damage that may be responsible for a patient's chronic pain.
Recovery Support
The Substance Abuse and Mental Health Services Administration offers 24/7 confidential support 365 days a year via their National Hotline. The service is available for individuals with substance abuse concerns and their families. In addition, the program recommends visiting the online treatment locator to find in-person support in your area.
The National Institute on Drug Abuse also offers science-driven treatment recommendations for Opioid Addiction, including medications that safely transition chronic opioid users out of drug dependencies.
Under the right circumstances, opioids are an effective means of pain reduction. But unfortunately, they are too often prescribed for conditions or durations outside their intended use, leading to dependency, misuse, and overdose. In response to the opioid crisis, The CDC has released evidence-based guidelines to curb over-prescription, and most physicians participate in opioid-related training to maintain their licensure. In addition, research into alternative approaches to pain management is ongoing, as well as new strategies to assist patients without using medications.