In a recent interview,
our Senior Vice President of Network Operations
Cara Ianniello discussed Medlogix and our CHN PPO network.
What are the challenges CHN is facing – and how are you addressing them?
Due to the impact of COVID, our biggest challenge is the rapidly increasing cost of healthcare in workers' compensation and auto. Given the rise in medical costs, CHN's biggest role is to mitigate and lessen that increase. Fortunately, CHN Network has participating provider contracts that set fee-for-service rates. We are able to maintain lower costs at fixed rates as charges go up.
How does CHN integrate with MyMedlogix?
CHN integrates with the MyMedlogix software seamlessly for the user. Behind the scenes, we are recruiting, contracting, renegotiating, credentialing, and setting fees. All of that data is integrated into MyMedlogix. With that integration, 96 percent of our bills are turned around for payment within 24 hours. In addition, through our MyMedlogix reporting capabilities, clients can easily see utilization trends, procedure trends, providers, and how dollars are spent by procedure, provider, or facility.
Why do national carriers use CHN and Medlogix?
National carriers appreciate the commitment of our staff. Whether you're a national client or locally based, we treat all our clients as partners. We're flexible, and our services are customizable for our clients. When we meet with a potential new client, we analyze historical data to see what services would serve them best and how we can configure those services.
CHN has expanded its multi-specialty network outside New Jersey to seven states in the northeast, including New York, New Jersey, Connecticut, Pennsylvania, Massachusetts, New Hampshire, Vermont, and Rhode Island. We also have reciprocal agreements with national and regional PPO networks, whose services can be customized by the client. We have the flexibility to do state-by-state configurations of these networks so that we can provide coast-to-coast access for any client.
CHN prides itself on its highly credentialed provider network – why is that important?
Credentialing in any network is essential to determine the validity of providers, facilities, and their services, including their specialties. We follow stringent URAC standards. Many companies outsource portions of their credentialing. We credential all providers and facilities in-house, and do primary source verification ourselves. We search nationally to verify if the provider or facility was licensed in any another state and had any history on that license. We re-verify everything every three years upon re-credentialing. It is essential to monitor them in between the credentialing cycles so we also do continuous monitoring on licenses.
What are you most proud of about CHN and Medlogix?
I am most proud of our customer service and longevity as a group. Our average tenure is 16 years on the team - and the leadership in our CHN PPO team averages 27 years. We establish strong relationships in the provider community by treating the providers as partners. We have a less than one percent appeal rate from our providers on payments. Our providers appreciate our accuracy and the ease of working with us. That is a testament to how well we treat the providers. Our company motto is "Expect Exceptional." That means we go above and beyond for our clients and providers.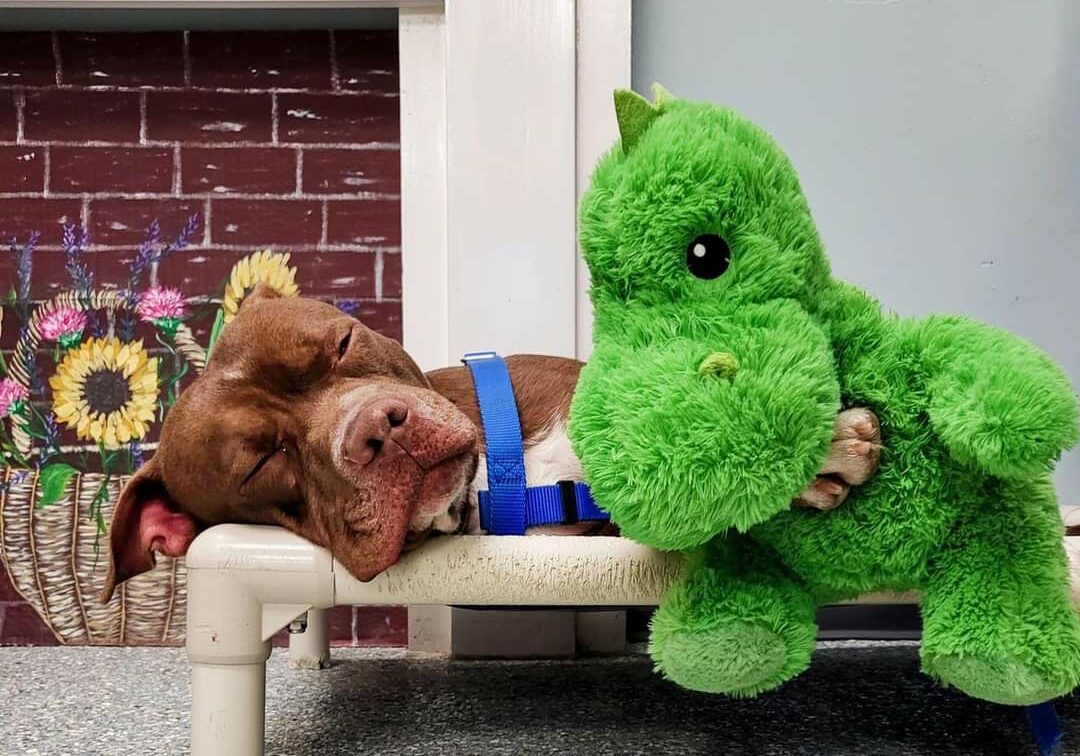 Tell about your pet rescue group Sammy's Hope.
Sammy's Hope was started in 2010 as a group of friends volunteering at a municipal shelter in New Jersey once a week after work at CHN. There are too many animals and not enough kennels to care for them. We learned that you had to become a registered 501c3 rescue group to foster them or help find them their forever home, so we formed Sammy's Hope. Sammy is the first dog we saved out of this municipal shelter. We fostered him, and he was adopted. We built a volunteer program that grew from four of us to about 30 people.
In 2015, we got the opportunity to take over and renovate an animal shelter that was no longer operational in Sayreville. Today Sammy's Hope Animal Welfare and Adoption Center, operates with approximately 90 volunteers,  placing homeless  dogs and cats in loving forever homes while providing them shelter, socialization, medical care and enrichment.  All animals under the care of Sammy's Hope are pulled from municipal shelters throughout New Jersey supported solely by our fundraising efforts.