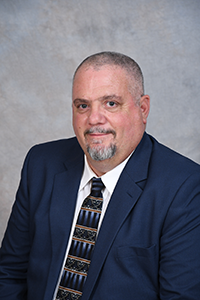 Director of Arbitration and Litigation
Angelo Russo spearheads Medlogix's Arbitration, Litigation, and Appeals services on behalf of the company. In this role, Angelo and his team are responsible for administering the Appeals process in all jurisdictions ensuring clients remain compliant. They also track and trend outcomes from Arbitration and Dispute matters for potential workflow enhancements.  Angelo was instrumental in the development of Medlogix's proprietary Dispute Manager portal and works closely with subject matter experts to enhance this powerful tool.
Angelo has an extensive background in Compliance and Investigations and spent many years working for a major national Insurance Carrier as a No-Fault Litigation Manager, and also served in various Adjuster and Investigative roles. Angelo's Litigation and Compliance experience in the insurance industry is a valuable resource to Medlogix and all stakeholders.
Angelo holds a Bachelor of Science in Architectural Technology from the New York Institute of Technology.