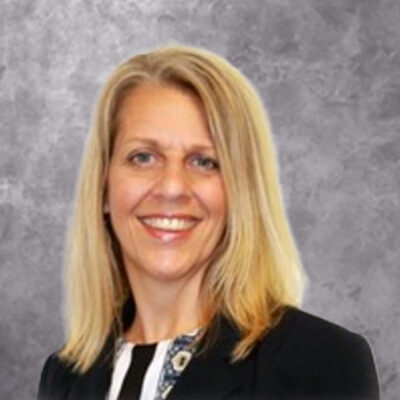 In an interview with our Vice President of Regulatory and Compliance, Jonna Jeffers discussed the impact her department has on helping our clients.
You are new to Medlogix. How has your first year been here?
It has been exciting because of all the services that Medlogix provides to its different clients. I work from a compliance perspective on everything that Medlogix offers. I appreciate how everyone here is committed to delivering exceptional service and contributing to our company's success.
We have staff members who have been here for many years and have strong working relationships with our clients. At the same time as we are growing as a company, we are adding new people who bring their unique experience and energy to Medlogix. The combination of the two is valuable. Veterans share their knowledge and expertise with new staff members, and new staff members like me can bring fresh ideas or suggest new processes to make us more efficient. Sharing ideas to help the company grow and better serve our clients is exciting, and it is motivating for both our veteran and new staff members.
Our compliance team monitors and assesses any regulatory changes that could impact both the organization as well as our clients on a daily basis. We make it easier for clients to stay current and in compliance. If our clients have their own compliance or legal teams, we can work together with them to share knowledge and resources.
It is challenging because every state has its own nuances. I have worked in this industry for a long time, which has given me the opportunity to understand each of the states. I have relationships and contacts in many of the states, which also helps when we need information about a regulatory change.
How do you feel the company's approach to regulatory and compliance makes it easier for your clients to do business?
How do you communicate updates to clients?
We proactively notify our customers as soon as we are aware of a potential change that could affect them. If we determine a new notification has an impact on Medlogix or to our clients, we send out a notification.
We maintain an internal database that tracks changes from proposal to implementation. We inform our clients along the way, to let them know if and when they are enacted. That enables clients to plan ahead for system or filing changes they may need to make to stay compliant. We also work with internal departments that are impacted to help them understand changes and how best to implement them.
We are structured so we can be more nimble. We have the ability to track, notify, and implement changes quickly. We do not have all the red tape that other companies typically have. They like the ease of using our MyMedlogix software. I also think they like being able to access a variety of services from one source.  Our staff works closely with our clients, and they are accessible when clients need support. Our national clients value our expertise, collaboration, and commitment to service.
Why do you think national carriers select Medlogix?
What does the Medlogix tagline "Expect Exceptional" mean to you?
Just one sentence.
It empowers me to do my best every day...