Effectively Managing Physical Therapy Treatment in Workers' Compensation Claims
Workers' compensation injuries can occur across any profession, regardless of the level of exertion required for effective work performance. For instance, employees may sustain injuries through accidents, falls, or another job site-related trauma. However, many workers' comp claims stem from overuse injuries and chronic pain caused by repetitive movements or stress from awkward body positioning.
Both acute and chronic cases can require physical therapy for treatment. Effective utilization management of physical therapy can ensure that the proper care is provided for the appropriate period to achieve prompt, effective recovery.
Medlogix's focused physical therapy case management programs are designed to provide the appropriate treatment, specialized protocols, and additional oversight to reduce lost time, promote optimal healing, and reach maximum medical improvement.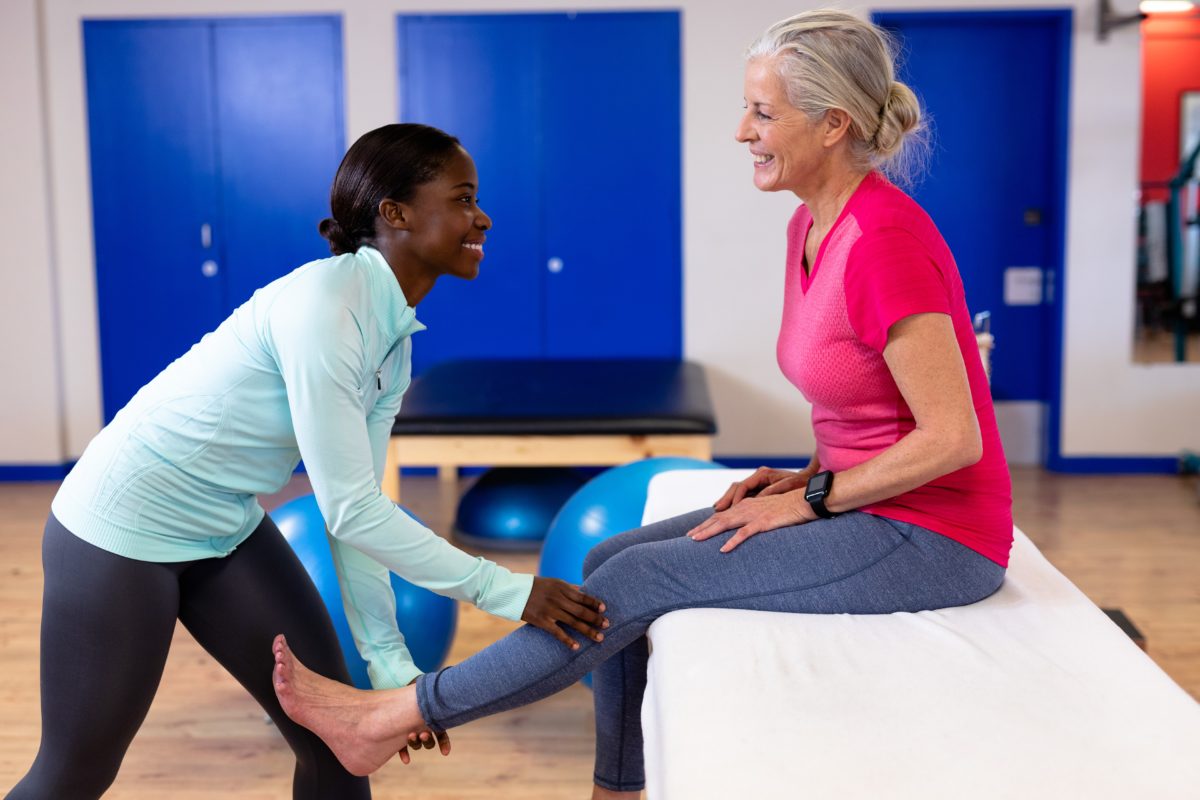 The primary benefits of a Physical Therapy Utilization Management program are:
3. Decreased lost time
In many cases, an injured worker cannot begin receiving care until a request for authorization (RFA) is submitted and processed by the utilization reviewer or case manager. Enlisting a third party like Medlogix for this process can expedite the arduous review process and get the patient prompt care from an appropriate medical care provider quickly..
Benefits of Medlogix's program
When selecting the right Case Management service provider, you have much to consider. With Medlogix, National Standards of Care and other evidence-based guidelines are used to determine the number of visits and expected duration of physical therapy treatment.
You can count on proper order and assessment of care, including:
No physical therapy prescription stacking – care decisions are made based on actual PT visits attended vs. prescribed visits; the number of visits attended during a specific period is important.

Documentation of improvement – for continued care with a therapist, functional and objective improvement and demonstrated patient compliance is documented.

Benchmark adherence – if attended visits are approaching the benchmark of the number of visits or anticipated threshold, the case manager will intervene with the treating therapist and or prescribing physician to discuss the plan of discharge to RTW or MMI (Maximum Medical Improvement).
Return to work support
Initial assessment and injury rehabilitation are important, but workers' compensation is not complete until the injured worker can effectively return to work. If appropriate and warranted, Medlogix supports two programs: work conditioning/hardening and functional capacity evaluation. The programs share the goals of assessing, preparing, and adapting care to achieve strength and stability in the injured areas and make returning to work a safe and fruitful endeavor. These tools help to assess what the injured worker is able to functionally do when returning to work.
To learn more about Medlogix's Physical Therapy Management and other high-risk management programs, contact us at (800) 293-9795 ext. 6435.