How current events should inform your organization's health and safety training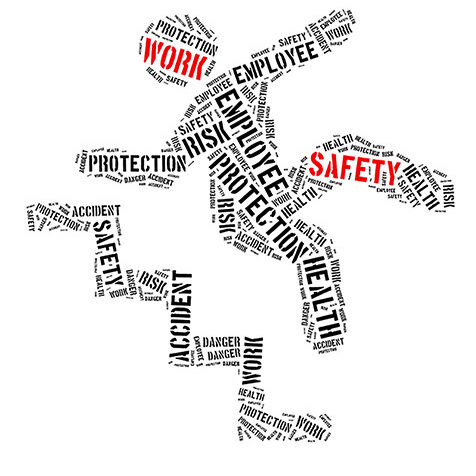 Unfortunately, gun violence and the global pandemic are both topics that have had significant impacts on health and safety protocols for businesses in recent years. We live in a world of unrelenting change. Now more than ever, companies must evolve their structures, systems, and cultures to address their employees' psychological and physical needs to maintain appropriate safety measures.
Why is training imperative?
Health and safety training is often set in place for circumstances around crisis management to prevent workplace accidents or to support staff wellness initiatives. Most employers conduct such training as a part of the employee onboarding process. Still, regular refresher courses are necessary to ensure employees respond quickly and appropriately in real-world situations. Further, additional training may be required to address changes in circumstances, equipment, materials, and roles over the employee's tenure.
ConnecTeam recommends that you include your employees in developing safety training plans and require managers and supervisors to reinforce these protocols on-site. Leading by example is the most effective way to build a safety culture and personal responsibility.
Raising the bar
The pandemic increased collective awareness of health risks and created new opportunities for efficiency and innovation. As a result, health education and resources are more accessible than ever, resulting in employees feeling more empowered and informed. However, while the primary responsibility for personal health and safety rests with each employee, the burden of constantly taking proactive steps to maintain a safe workplace rests with the employer.
Effective hazard preparation and response include:
Proactive communication about risks and policies in advance of any incident
Tested alert systems to keep employees informed during a potential event or risk
Follow-up notices after an incident to prevent future issues
Easy-to-read signage with up-to-date protocols
Standards for health and safety should not be compromised, and advanced planning and employee engagement are critical to the retention and success of these efforts.
Safety standards
A recent study by the Mayo Clinic examined the impact of the pandemic on workplace violence at an academic emergency department and found a positive association between COVID case counts and violent workplace incidents, primarily in the form of patients spitting at staff members (legally "assault" during COVID). Healthcare settings, in general, have been the site of increased violence since the pandemic began. As a result, states like Ohio are putting forth legislation that will require updates to security and safety protocols to better manage the risk of violence in the workplace.
It's imperative that organizations stay informed about the possible legislation changes in their own state as new regulations are adopted.
A new normal
Safety training should be adapted and implemented differently depending on the industry, but company leaders from all sectors can start with these broadly-applicable areas for improvement, including:
Conducting a comprehensive hazards assessment
Review or establishment of a workplace violence policy
Revision of company Emergency Action Plan to include incidents of violence
Establish evacuation safety plans and routes
Initiate and practice active shooter drills
Today, organizations continue to evolve to meet the demands of pandemic strife and increasing interpersonal violence. Still, no one can know what tomorrow's challenges will be and how they might impact the health and safety of your employees. But this is certain; no amount of planning and preparation is wasted when the well-being of your employees is at stake.