Keep Foot Injury Compensation Claims in Lockstep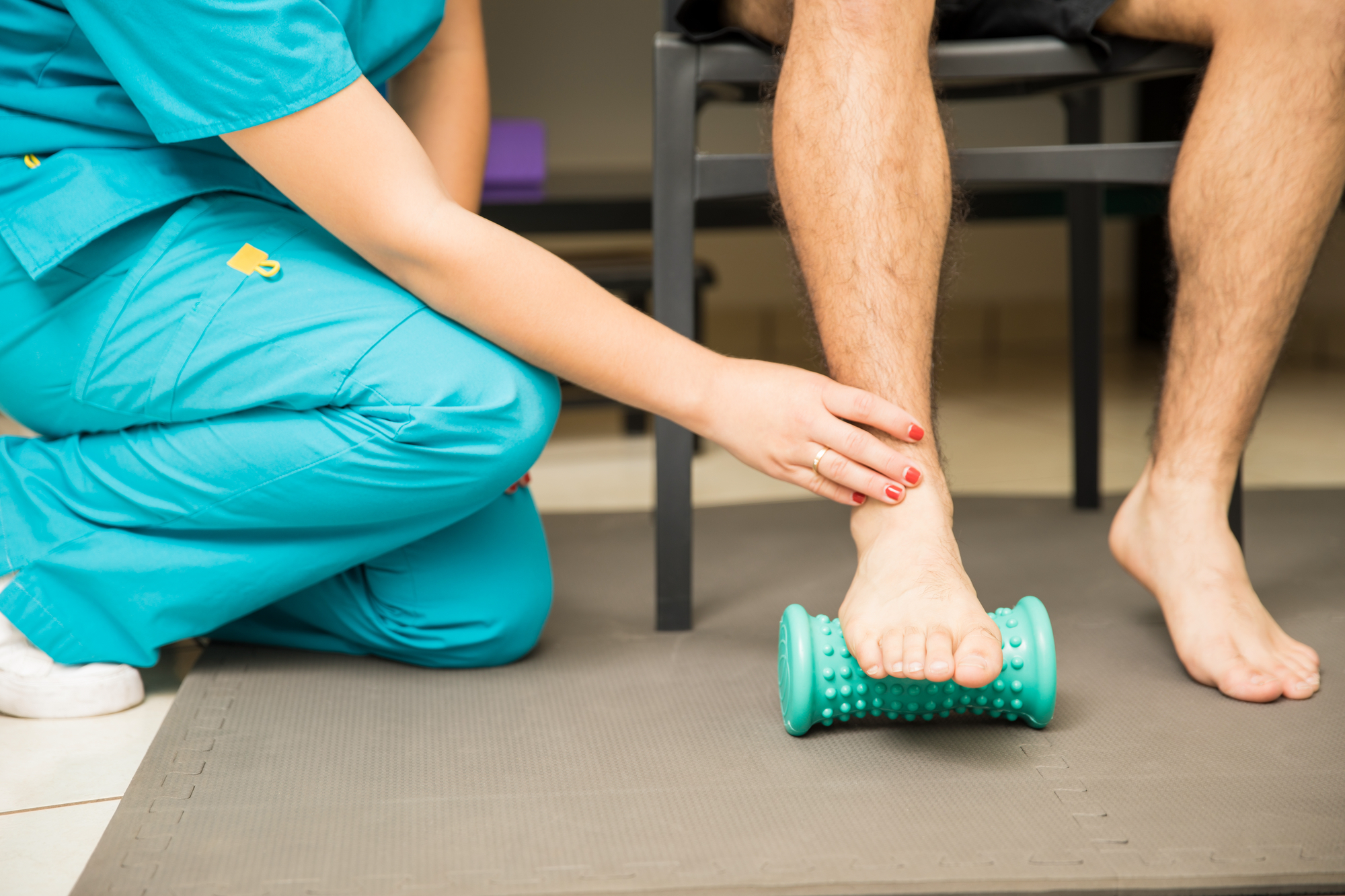 Keep Foot Injury Compensation Claims in Lockstep
It's what you do—going toe-to-toe with a myriad of workers' compensation cases and disputes. But for insurance adjusters and attorneys, it often takes fancy footwork to evaluate moderate to serious medical claims.
According to the U.S. Bureau of Labor Statistics (BLS), more than 50,000 foot injuries sideline employees every year. In 2020 alone, this lower extremity accounted for nearly 45,000 documented claims of nonfatal traumatic injuries and disorders.
Are your toes tingling yet? We bet you're crunching the numbers:
Missed work days
Temporary to permanent disabilities
Possible safety violations and compensation
But, how do you evaluate medical mishaps in particular? Start by keeping your feet on solid ground.
Do you have your team at the ready?
You'll need to confer with doctors; specialists; case managers; safety officers; legal and regulatory counsel; and administrative gatekeepers. Not to mention, the employer and patient.
Do you use an upgraded (and encrypted) records retention system? HIPPAA privacy laws, for example, require stringent safeguards when transmitting, recording, and/or viewing individually authorized healthcare information. Our suite of software applications maximize the dynamics between medical best practices and business-partner interfaces.
Do you account for pre-existing health conditions?
A whopping 82 million Americans with employer-based health coverage carry a chronic to life threatening illness. This will affect the outcome of an injury case as much as geographic area, occupational industry, and work environment.
Curious to know two of the most common on-the-job foot injuries?
We invited our colleague, Seth R. Queler, M.D., FAAOS of Garden State Orthopedic Associates, to discuss recovery planning, healing time, and treatments.
By understanding medical compliance and protocols, in addition to awarding or denying claims, you can effectively do your job—and do it well.
 Foot Injury: The Realities of Rehabilitation      
Two conditions—turf toe and Lisfranc injuries—are common foot problems dominating workers' compensation cases.
What is turf toe?
In layman's speak: it's a sprain of the main joint of the big toe. Football players, for example, are prone to this fumble—hence its name.
 Turf toe is the most common injury to the first metatarsophalangeal (MTP) joint (also known as the big toe plantar ligament complex). Diagnosis is confirmed when the plantar capsule is considered stretched or torn.
"The sesamoid bones are basically like 'little kneecaps' by the big toe on the bottom of the foot," according to Dr. Queler. "This is a complex area with multiple tendons and ligaments, and [turf toe] is the most common injury in and around the first metatarsophalangeal joint."
In fact, this ended the career of Major League Baseball and National Football League athlete, Deion Sanders, due to repeated forward stances on the ball field and in the end zone.
But athletes aren't the only ones battling turf wars.
A 49-year-old housekeeper, who tumbled down a flight of stairs, jammed her big toe against the wall forcing it into dorsiflexion (drawing the toe back toward the shin). The patient was found to have a painful and limited range of motion, as well as tenderness and a limp.
Recovery protocols included taping the toe and outfitting for an orthopedic shoe.
Degenerative changes from turf toe include:
Bone spur formation
Joint space narrowing
Bone cyst formation
Cartilage degeneration
Degenerative tearing of soft tissue
 Appropriate treatment for acute turf toe includes:
Two to eight weeks of rest depending on severity
Immobilization of the 1st MTP joint through taping and compression
Wearing an orthopedic shoe or boot
Icing and elevation to reduce inflammation
The likelihood of long-term disability is reduced via surgery (to attempt to restore cartilage), cortisone shots, NSAIDs, and custom footwear. If no improvement occurs, or if arthritis develops, there's an option to surgically fuse the first MTP joint.
What is a Lisfranc joint injury?
In layman's speak: it's damage to bones and/or ligaments in the middle part of the foot. It connects metatarsal bones (the bridges to the toes) to all other major tendons and joints that support the arch.    
 The Lisfranc ligament, in particular, runs from the medial cuneiform to the base of the second metatarsal. Bruising occurs through force and/or pressure on the plantarflexed metatarsal (when a bone atop the foot is pressed lower than its surrounding framework).  
"This category represents a huge variety of types of injuries," urges Dr. Queler.
"They're usually associated with fractures and dislocations, and they're certainly something I want to rule out when I see a patient who's experiencing pain in the middle of their foot."
As many as 20% of these injuries go undiagnosed. Initial physical assessment should evaluate:
 Patient history of foot injury
Details of how injury occurred
Midfoot swelling
Inflammation or swelling
Pain stress/stress to midfoot joints (manipulation)
Inability to bear weight
Bruising on the bottom of the midfoot
Diagnosis can be achieved through standing X-rays—comparing the injured foot with the non-injured foot to assess separation. It's also appropriate to utilize CT and MRI scanning, as well as capture a stress view (pulling the foot from the toes and ankle to expose the ligament).
 Appropriate nonoperative treatment for a Lisfranc injury includes:
Four to eight weeks of no weight-bearing via CAM walker or cast
Serial X-rays
Possible CT scans
Following initial recovery, the patient should wear an orthotic arch support shoe.
If the Lisfranc injury is unstable, an Open Reduction and Internal Fixation (ORIF) surgery, or even a permanent fusion procedure, can stabilize the Lisfranc ligament long-term. And, at the same time, prevent chronic pain, immobility, and arthritis.
Couch the Ouch:
Workers' Compensation Claims Need a Strong Foothold 
 Medlogix is your team of knowledgeable professionals—from medical claims management to PPO partner. Reach out—and don't forget to ask about our CEU Credits. Our expert webinars and ancillary resources are always one click away.
 DISCLAIMER: The information contained in this blog is for informational purposes only and the opinions of the professionals cited herein are not intended to serve as a substitute for medical advice.