Medlogix, Over 41 Years in the Making: A Q&A with President, Craig Goldstein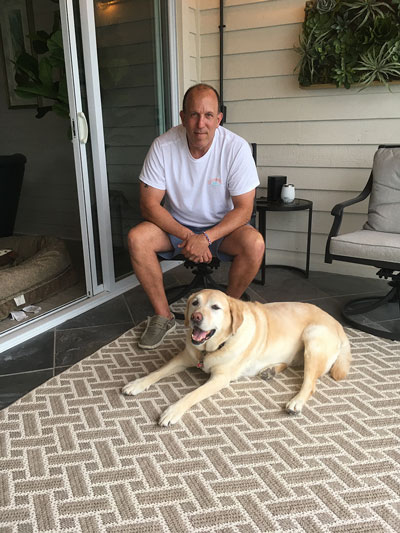 Medlogix, Over 41 Years in the Making: A Q&A with President, Craig Goldstein
Craig Goldstein started his career as a temp in the mailroom of Computer Sciences Corporation. Work ethic and a knack for the industry afforded him growth in the company into a medical claims adjuster role. Eventually, he ran a team that managed catastrophic injury claims.
Q: How did your start influence your work today?
A: I learned from start to finish everything that happens on a claim from the perspective of an insurance carrier. With that perspective, I have helped to build high-tech, low-touch, straight-through processing technology to simplify the work for adjusters like I used to be.
Q: What was the state of Medlogix when you joined the team 28 years ago?
A: I was introduced to the company (at the time Consolidated Rehabilitation Services) when I began to utilize vendors and business partners to handle aspects of the medical injury part of claims I was managing. At that time, the company's founder Mike Morrone focused on case management and vocational rehab services to support medical management of injuries in mostly New Jersey and Pennsylvania.
Craig joined Mike's team as he saw the value in moving beyond just cost containment into other avenues that might support the insurance adjuster role, like technology, analytics, and customer service support. Sometime later, the company expanded to handle code review and auditing. A new corporation was born to house all these services under one roof – that's how Consolidated Rehabilitation Company (CRC) became Consolidated Services Group (CSG). In 2002, Medlogix launched as proprietary software under the CSG brand.
Q: What are the aims of the Medlogix software?
A: Through the years, our goal has been to create a positive user experience. We thought through 'what should the software look like to them?' and 'what touchpoints and timeframes can really drive an efficient experience for them that gives them what they need at their fingertips?' In addition, we wanted to limit waste in the industry, which can be significant if you don't manage it correctly.
Q: What makes you different from your competitors?
A: We are a full-service company in the medical management and cost containment field. We do everything in-house. We don't subcontract any of it out, and we have integrated all claims management aspects into a singular technology. This comprehensive technology is one of our most important differentiators and makes us truly unique.
In addition, our work in New Jersey, New York, and Pennsylvania – are some of the most complex states to navigate in the industry. Growing up in these environments with heavy demands helped the company develop highly sophisticated solutions that can be applied in less complicated markets to increase efficiencies even further.
Q: How does your industry experience serve your clients?
A: This company grew up in markets that are some of the most highly regulated with some of the biggest exposures – it's how we cut our teeth. So, all we knew was problem-solving with clients, shaping solutions to create efficiency gains with clients, navigating the best path through the complicated rules and regulations of insurance, and minimizing exposure points.
Q: So, why Medlogix?
A: We realized that Consolidated Services Group didn't really tell clients much about who we are and what we do. Medical logic describes both the function of the software and the idea that is ingrained in what we do. We had already named our proprietary software Medlogix, and it is the keystone of our company, so we ran with it.
Q: What is it that makes your tech special?
A: We save our clients time and money without compromising quality and accuracy. When a singular software is driving the integration, rather than asking several systems to talk to each other, there are far fewer opportunities for error.
Q: What is it you hope your clients gain from working with you?
A: In our industry, we're often referred to as 'vendors,' and I've always tried to be more than that. I want to be a business partner. A partner provides analytics, trends, and analysis, and they are change agents for improvements in workflow on both sides, whereas a vendor is just providing a service.
Today, Medlogix employs over 300 knowledgeable professionals that share Craig's user experience-focused mindset, a passion for advanced technologies, and a commitment to exceptional client partnerships. As a result, what started as a small case management group is now a nationally competitive, full-service claims management company utilized by some of the largest insurance carriers in the industry.